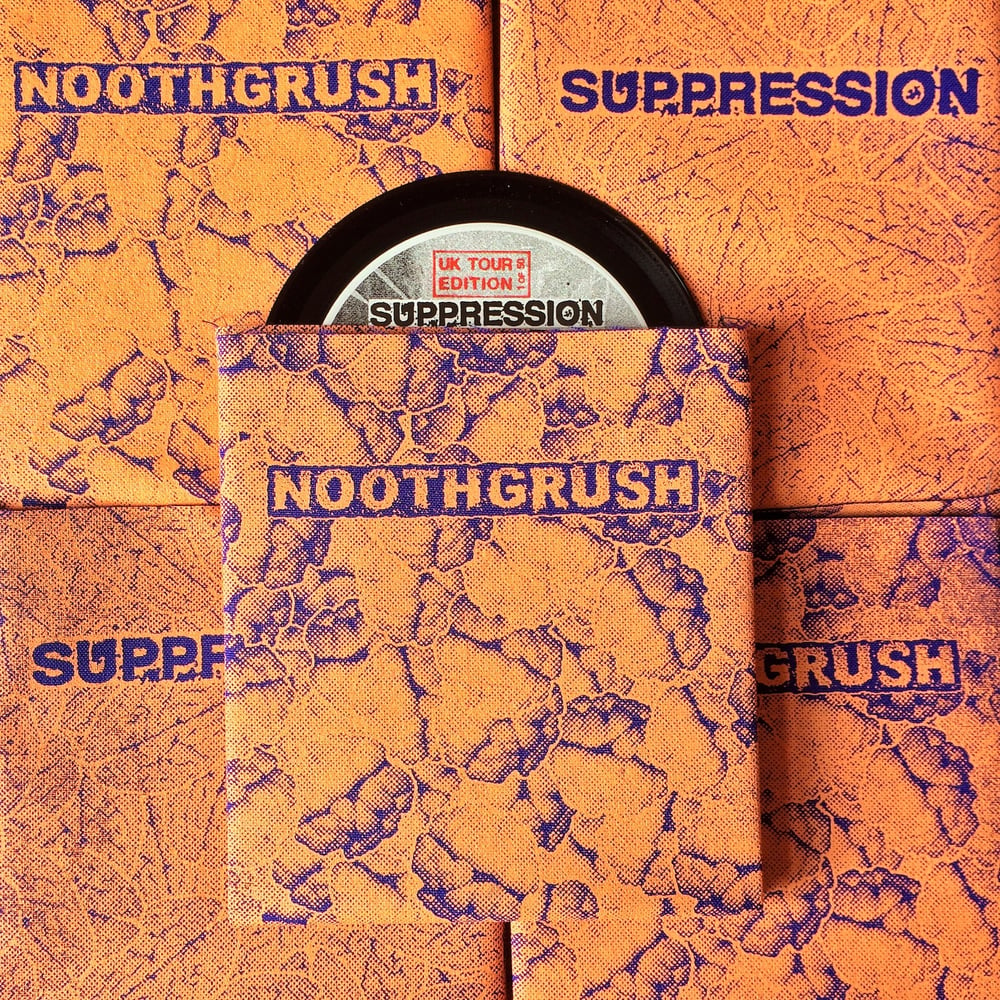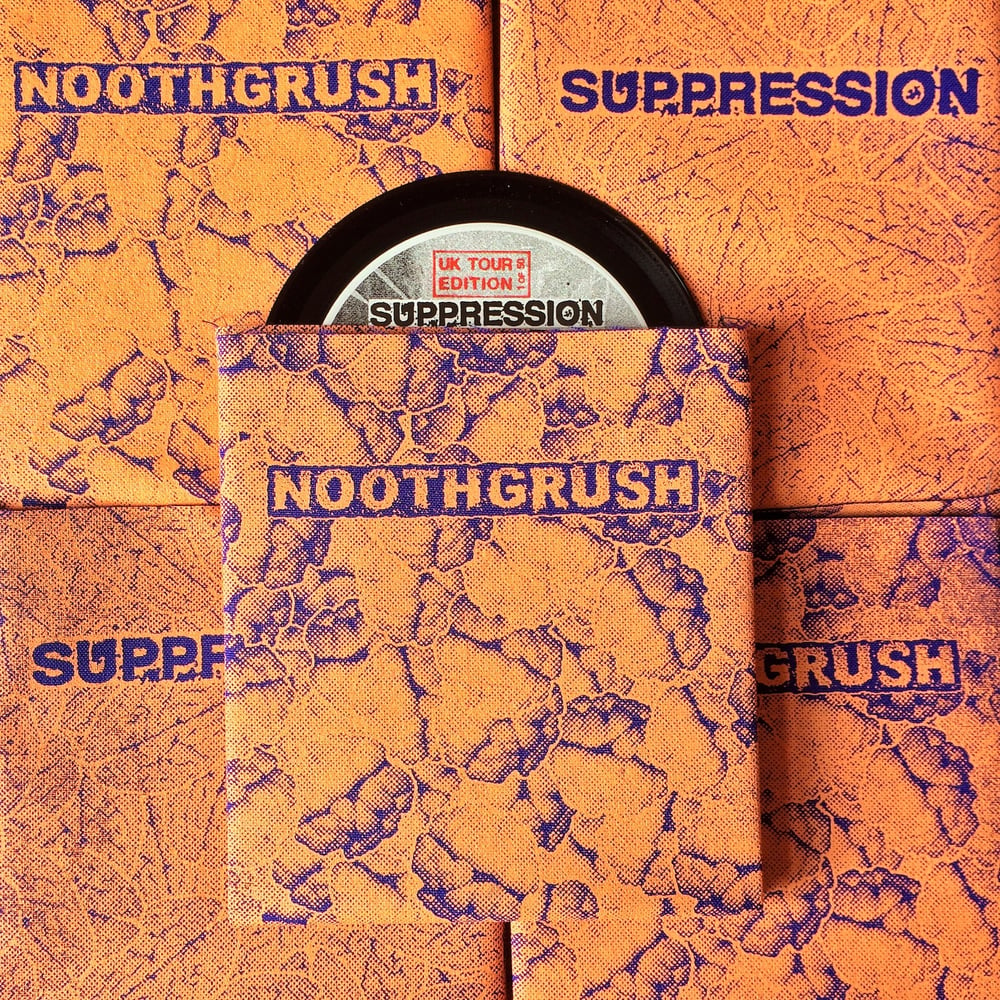 NOOTHGRUSH / SUPPRESSION split 5"
£3.00
After 14 years of delay, the split single between NOOTHGRUSH and SUPPRESSION is finally released.
NOOTHGRUSH have managed to compress a finely elaborate piece of doom on their side; trademark crushing psychedlic riffing complemented by caveman drums, heavy bass and narration fueled by disgust make for one sick, sick song.
SUPPRESSION open the flip side with a mental power electronics section leading to a grinding hardcore tune, heavy on the freak sauce.
Sludge, noise and brutal hardcore- this split is a time-travel trip back to the mid-90's mutant underground, as presented by two of it's most prominent units.
PUZZLE EDITION:
48 piece double sided puzzle edition of the split 5", hand numbered out of 150.
A split release between Blow the Reactors and Fuck Yoga.
UK TOUR EDITION:
Edtiion for the Noothgrush UK tour. The 5" comes in a screen printed, hand sewn pouch with a stamped label. Edition of 50 copies.