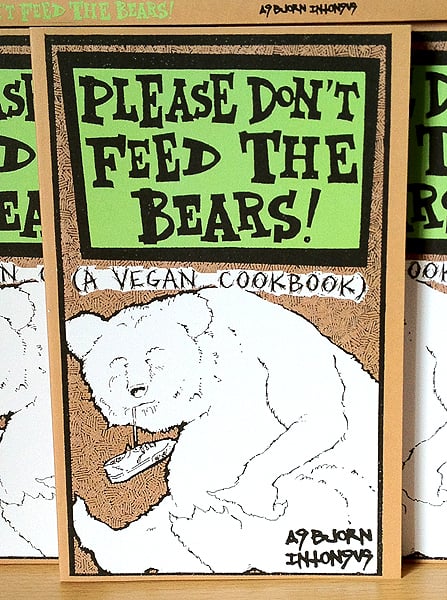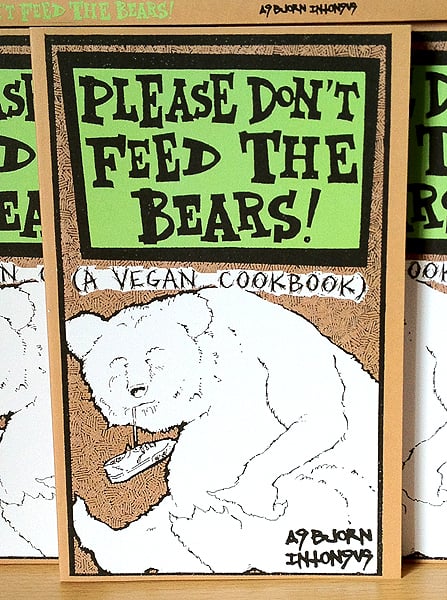 PLEASE DON'T FEED THE BEARS - A Vegan Cookbook - Abjorn Intonsus
£6.50 / Sold Out
Temporarily sold out. More copies on their way.
160 pages of recipes, stories, death metal recommendations, quotes, drawings, (a very hard) crossword and a myriad of other items of interest. We've been using this book for a good few years now (a few of which were before everyone here at the BtR compound turned vegan, which is tantamount to it's appeal) and we're still finding new things to cook from it.
Dazzle your friends with some Killer Kofta Balls in Spicy Sauce! Drown your sorrows in Leeks with a Drinking Problem! Kill your partners taste buds with The Chili of Unholy Terror! Then learn about the exploits of Marduk the Mouse and that indifferent squirrel in the middle of the road.
Also comes with a special BtR bookmark.